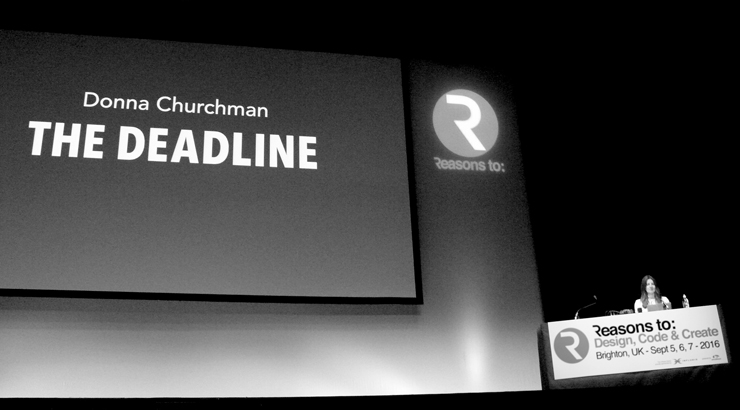 Self-imposed insanely impossible deadlines often help." David Hieatt, Co-Founder of The Do Lectures
R
easons to:
 is an award-winning 3 day international conference held annually in the UK for designers, coders, creatives, film makers, animators, installation builders, illustrators, artists and more.
Every year they run a presentation called The Elevator Pitch to the 750 people sitting in the comfy seats of the Brighton Dome. It's a 'mish mash of designers, developers and creatives throwing down their stuff in 3 minutes'. 
I always have a lot to say but I managed to squeeze my point 'how it's not pressure and deadlines that make you do your best work' down to three minutes, with a big screen and a few big words.
Here's the pitch I presented:
www.creativeblockandflow.com/articles/pressure-deadlines-dont-get-perform-best/
Reasons to: 3 days of inspiration, creative entertainment and fun every September:
https://reasons.to